Termite Treatment Services throughout the Spring Hill Area



How do I know if I have termites?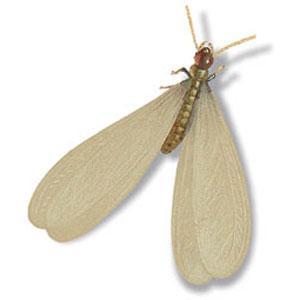 This is easy to find out. Have a professional termite inspection performed. Your inspector should inspect all of your exterior walls and foundation for signs of mud tubes and termite damage. He should also look for conditions that are conducive to subterranean termite infestations such as moisture conditions and wood to ground contact. All of the interior walls, windows, door frames and the attic should be inspected. Any moisture problems should be noted. If the house has an accessible crawl space, the house and crawlspace should be inspected carefully. BugX Exterminators offer thorough termite inspections and termite control services throughout Spring Hill, Brooksville, Weeki Wachee, Dade City, Land O' Lakes, New Port Richey, Wesley Chapel, Zephyrhills, Crystal River, Homosassa, Inverness and the surrounding areas.
Once the inspection is complete, the inspector should measure the foundation, and make a graph of the structure. He should note any findings such as conducive conditions, evidence of infestation such as swarmer wings or the mud tubes, damage, and active infestation on the graph. This will give the customer a record of the inspection for their files.
Do I need subterranean termite protection if my house is constructed of concrete block?

Yes, you do! Because termites can maneuver through cracks as small as 1/64th of an inch, they will find their way into your home. They will build mud tunnels between the block and your drywall and work their way to your door and window frames and roof. They will eat right through your drywall and get to your carpet, your kitchen cabinets and any other food source. They are relentless. Many homeowners who relied on concrete block construction as a preventative for termite infestation, have been sadly disappointed.
What is the best method of treating my home in Florida for subterranean termites?
There are three methods for treating your home:
• Termite Baiting – The system is made up of monitoring stations which are place around the structure at 10-20 foot intervals. The stations are checked quarterly. When termites are found feeding in a station, the food source is replaced with a slow acting bait matrix. The termites continue to feed on the bait and take it back to the other members of the colony. Over time, the termite population is reduced.
• Liquid Termiticide – This involves trenching around the base of the foundation and injecting termiticide into the trench, as well as rodding down through the bottom of the trench to the base of the foundation footers and injecting termiticide. The rodding procedure should be approximately every foot and in most cases in Florida, a total of 4 gallons will be used for every 10 feet of trench. There are two classes of termiticide. One is a barrier type. This material will kill the termites and repels them from entering the treated area. This is old technology and is used for preconstruction treatments or when economics do not allow for the newer technology. The other type is a non repellant. The non repellant is a slow acting termiticide and the termites do not realize they are in it. They pass the termiticide from one to the other and the termite population is reduced.
•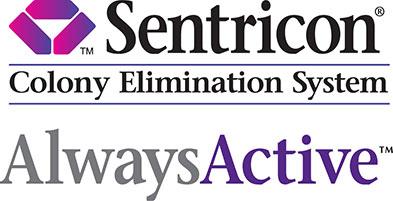 Sentricon Always Active – This method is the latest and best technology for subterranean termite control. Please visit our Sentricon page to learn about this innovative technology!
With all three methods, an annual inspection of the structure should be conducted. This annual inspection can determine if the protection of the structure has been breached and the area can be retreated before major damage occurs. This annual inspection is an important part of your protection.
What subterranean termite treatment type do you recommend?
Each structure is different and the actual treatment specification will change slightly with each structure. But hands down, the best protection for your property will come from the use of Sentricon Colony Elimination System, Always Active.
Aren't all pest control companies the same?
Fortunately, we have better tools today than we have ever had to protect your home from subterranean termites. The termiticides available to us are excellent! However, the termiticide must be properly applied for it to be effective. If the applicator mixes it at the wrong rate or fails to apply the correct amount of gallons in the correct locations, then the structure will not be protected.
The pest control company you choose to protect your home should be willing to calculate the number of gallons necessary to properly treat the structure. They should be willing to show you a copy of the label from the manufacturer that explains treatment specifications and how many gallons of material it will take to protect your home. When they are mixing the material to treat your home, they should invite you to inspect the unopened containers of concentrate and allow you to watch them mix them at label rate. They should also let you know how many gallons are in their mix tank so that you will know how many gallons that they will be using on your home. Or, the simple answer is choose an Authoried Operator for the Sentricon Colony Elimination System, Always Active like BugX Exterminators.
Basically it boils down to whom you trust. In this business, if you have gotten a low price, there is a reason. Unfortunately, the real reason for the low price may not be realized for several years. Then it's too late. Your home is a large investment. Choose your pest control company wisely. Contact BugX Exterminators to schedule an appointment, you'll be pleasantly surprised with the level of service we provide our customers.