Homosassa Pest Control Services
Homosassa, Florida, located in Citrus County, has a population of around 2,300. Homosassa is known for its wildlife parks. The Homosassa Springs Wildlife State Park is home to large amounts of migratory manatees that visit the springs due to the warm water. The State Park is known for other attractions, such as Lu, the famous hippopotamus and an underwater viewing platform known as the Fish Bowl.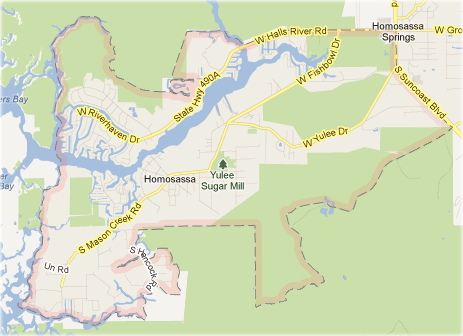 Know when to contact a professional exterminator
Homosassa also has many pests and termites along with it's natural beauty. Many of these pests enter homes and cause problems for the homeowner. Pests are unsightly and can cause numerous health issues if left unresolved. Do It Yourself methods tend to mask the problem, and do not remove the source of a pest infestation. Professional exterminators know why and how a pest infestation is occuring. Save yourself the time, money, and headaches, and contact BugX Exterminators today.
BugX is your Homosassa pest and lawn professional
BugX Exterminators has been serving Homosassa since 2007. Our professionals offer extermination services for a variety of pests and termites. We also offer lawn services and wildlife control services. Our professional exterminators specialize in ants, cockroaches, fleas, termite and more. Our wildlife removal services include services for pocket gophers, moles, chinch bugs, and other lawn pests. Call our professionals today for a free quote.