Crystal River Termite Control Services
Crystal River, Florida, is located in Citrus County and features a population of about 3,500. Crystal River is known for the Crystal River Preserve State Park, Crystal River Archaeological State Park, and Kings Bay. Kings Bay is fed by 50 springs which keeps the bay a constant 72 degrees year round. Manatees often enter into the bay during the winter months when the Gulf of Mexico cools. This is the only place in the United States where humans can legally interact with manatees. The tourism from the manatees is one of the fastest growing contributions to Crystal River's economy.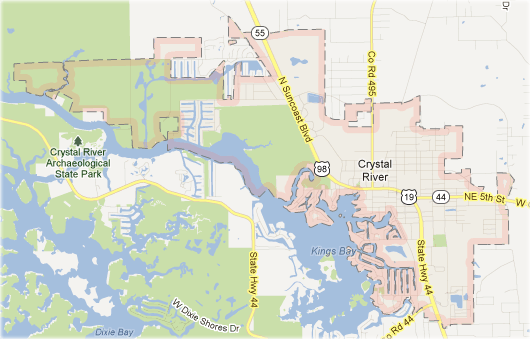 Get a professional termite inspection
Subterranean termites and drywood termites are present throughout Crystal River, Florida. These pests can cause loads of damage to homes and businesses and often times is discovered after damage is already done. This is because most termite infestations go unnoticed for years without a professional termite inspection. Subterranean termites enter the structure through the ground, eating wood and other cellulose material throughout the structure. These pests can even find ways around cement blocks and foundations to reach the wood and other cellulose material in your home or business.
Drywood termites in Crystal River can enter your home or business without contact from the ground. Not needing the additional moisture that subterranean termites require, drywood termites also pose a serious threat to the structural integrity of your home or business. Do not wait until it is too late! A thorough termite inspection from a professional exterminator is the best line of defense!
BugX is your Crystal River termite control expert!
BugX Exterminators has been offering termite control and termite inspections in Crystal River since 2007 for both drywood termites and subterranean termites. Our professional termite exterminators are able to identify termite activity and design plans customized to your specific needs, including Sentricon termite bait solutions. Contact our professionals from BugX Exterminators today!
Why should I consider BugX Exterminators for termite control?
Termites can be actively feeding on your structure for 3 to 5 years before you know they are there.
They only need a crack 1/32nd of an inch wide to get into your home.
In Florida, there are 13 Subterranean Termite colonies per acre. Subterranean Termites will find your home.
Termites can do tens of thousands of dollars in damage
Termites are not covered under your homeowner's insurance.