Crystal River Pest Control Services
Crystal River, Florida, is located in Citrus County and features a population of about 3,500. Crystal River is known for the Crystal River Preserve State Park, Crystal River Archaeological State Park, and Kings Bay. Kings Bay is fed by 50 springs which keeps the bay a constant 72 degrees year round. Manatees often enter into the bay during the winter months when the Gulf of Mexico cools. This is the only place in the United States where humans can legally interact with manatees. This tourism from the manatees is one of the fastest growing contributions to Crystal River's economy.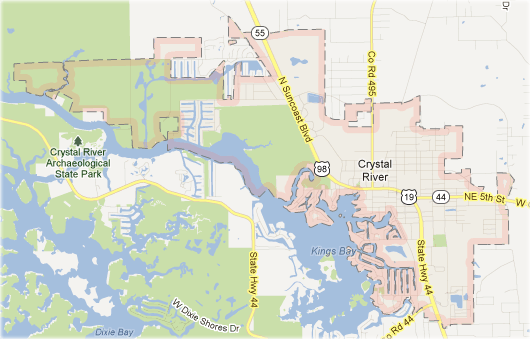 Know when to contact a professional exterminator
As the heart of Florida's Nature Coast, Crystal River also has many pests and termites along with it's natural beauty. Many of these pests enter homes and businesses, causing problems for the home owner or business owner. Pests are unsightly and can cause numerous health issues if left unresolved. Do It Yourself methods tend to mask the problem, and do not remove the source of a pest infestation. Professional exterminators understand why and how a pest infestation is occuring. Save yourself the time, money, and headaches, and contact BugX Exterminators today.
BugX is your Crystal River pest and lawn professional
Since 2007, BugX Exterminators has been serving the Crystal River area. Our professionals exterminate pests, termites, and also offer wildlife control and lawn services. We specialize in exterminating ants, cockroaches, fleas, termites and more. Our professionals also offer wildlife removal services, removing pocket gophers, moles, chinch bugs, and other lawn pests. Call our professionals today for a free quote.