Zephyrhills Pest Control Services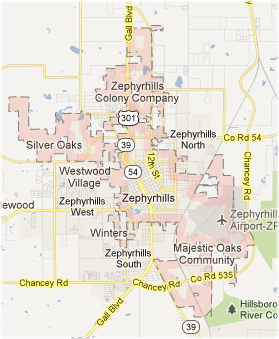 Zephyrhills, located in Pasco County, Florida, has a population of around 11,000. Zephyrhills is known for the bottled water company, Zephyrhills, as well as the world's largest skydiving drop zone, Skydive City at the Zephyrhills Municipal Airport. Zephyrhills has over 5,000 households and features a downtown area with many businesses.
Know when to contact a professional exterminator
Home owners and business owners throughout Zephyrhills may consider a Do It Yourself pest control method once they encounter pests in their home or business. These methods may seem to work at first, but they're actually just hiding the underlying cause of the pest infestation. Only a professional exterminator will be able to properly identify and properly treat for pests. This is especially true when faced with a termite infestation. No Do It Yourself method can handle a termite infestation effectively, only the professionals can. Save yourself the time, money, and headaches, and contact BugX Exterminators today.
BugX is your Zephyrhills pest and lawn professional
Our professionals from BugX Exterminators have been serving Zephyrhills since 2007. We exterminate pests and termites and also offer wildlife control and lawn services. We specialize in exterminating ants, cockroaches, fleas, termites and more. Our professionals also offer wildlife removal services, removing pocket gophers, moles, chinch bugs, and other lawn pests. Call our professionals today for a free quote.