Armadillo Control Services in Spring Hill & Surrounding Areas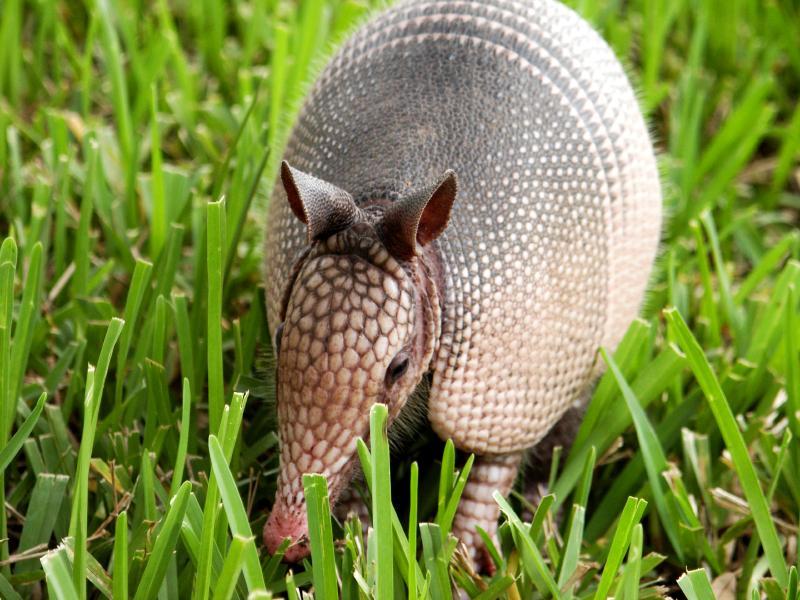 Armadillos can be a real pain, especially when they tear up your lawn looking for earthworms and grubs to eat. They maintain burrows in the ground which can be 15 feet in length (not good if it is under your foundation). They will maintain up to 5 separate burrows. They will work on one burrow, but not necessarily spend the day in that burrow. They are supposed to be nocturnal, but we see them out during the day all the time. BugX Exterminators offers professional armadillo control throughouth Spring Hill, Brooksville, Weeki Wachee, Dade City, Land O' Lakes, New Port Richey, Wesley Chapel, Zephyrhills, Crystal River, Homosassa, Inverness and the surrounding areas.
How can you treat for armadillos?
There is a lot of luck and even knowledge involved in their capture. The University of Georgia conducted research into what attracts an Armadillo. After 1300 attempts and 30 captures, they concluded that nothing attracts them. However, our experience suggests that what attracts an armadillo is the scent of another armadillo in the area. This is one reason we use wooden traps. Their scent (and they are smelly) stays in the wood.
Always know when to control an animal control professional
The other reason is the safety of the animal. BugX Exterminators does not want to harm any armadillo during capture. Its only sin is that it is in the wrong place. Standard metal traps used for raccoons and other wild life generally injure the armadillo. Because of their design, they will try to wedge their nose under the gate. They are powerful animals with sharp claws and can bend it. Many times they will escape, beat up and bloody. The wood trap avoids this.
Because the armadillo has very poor eye sight, we also employ a system of guides to help them find the cage.
We only charge for our armadillo control services if the animal is caught. If there is no capture, there is no charge.